Good care, worry free.
Your skin should be treated with love. That's why Naïf's skincare contains everything the skin really needs: from body lotion to mild wash gel. Dermatologically tested and without microplastics, mineral oils and silicones. By now there is an assortment for young and old with essentials, gifts and sun care. Because you too deserve good, easy skincare made with natural ingredients.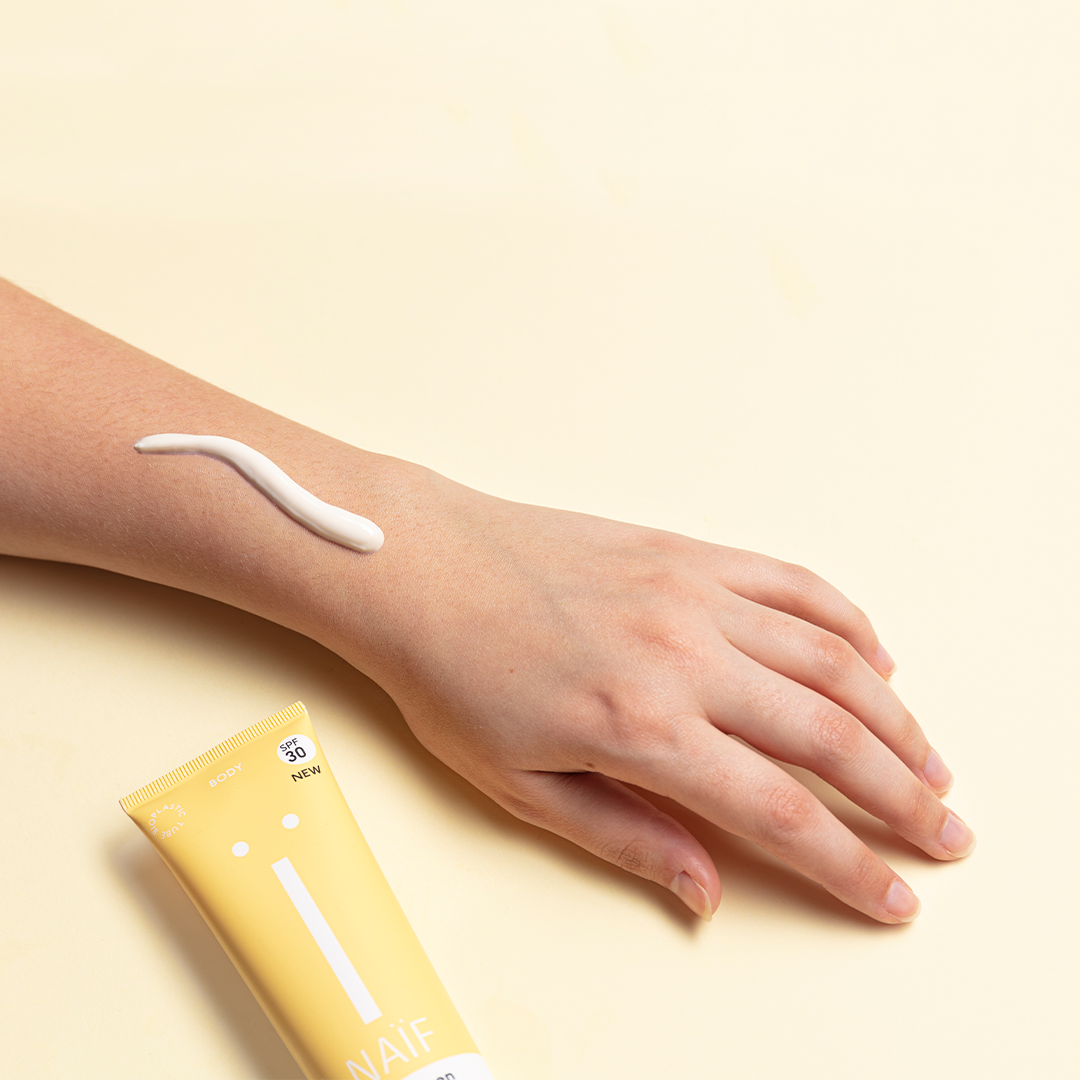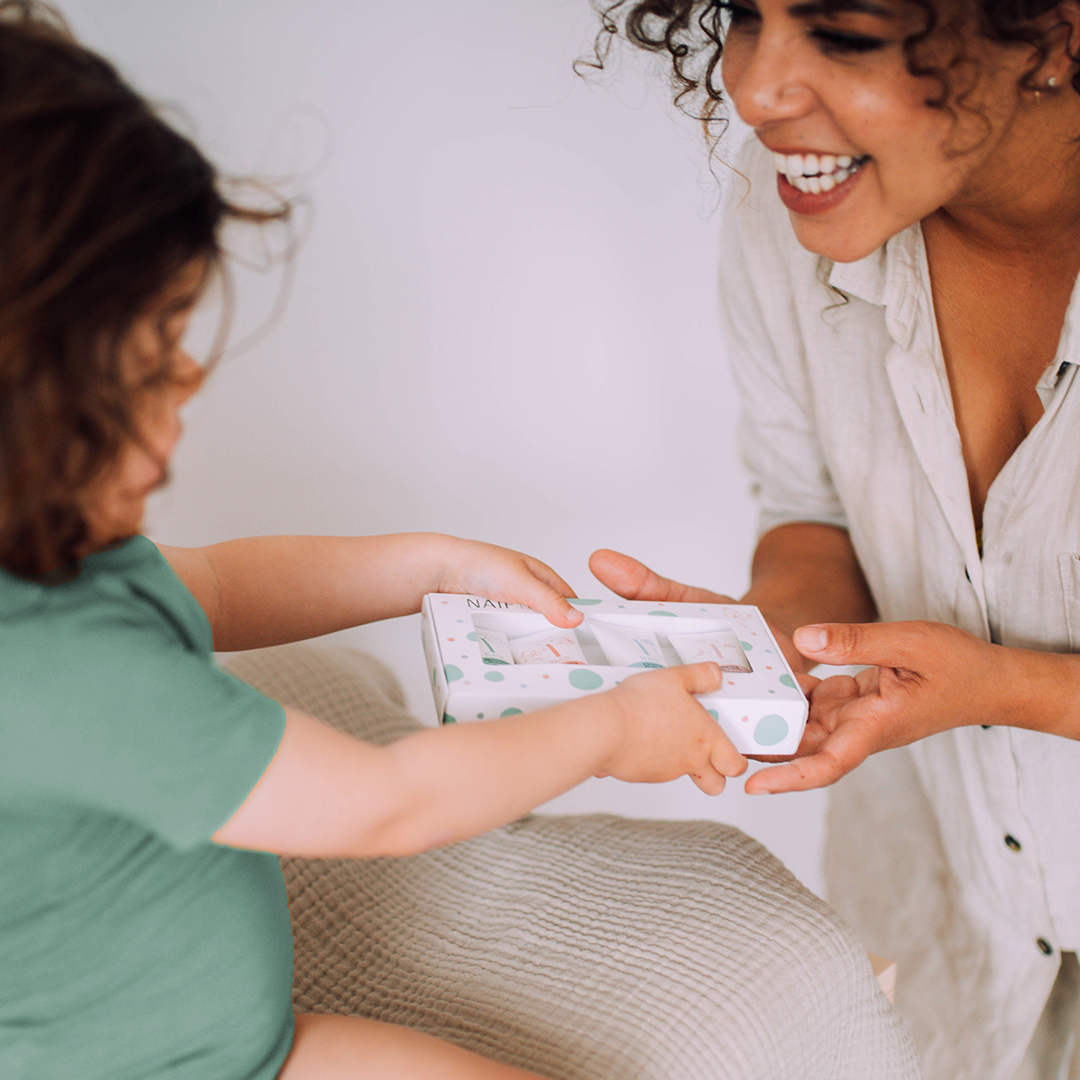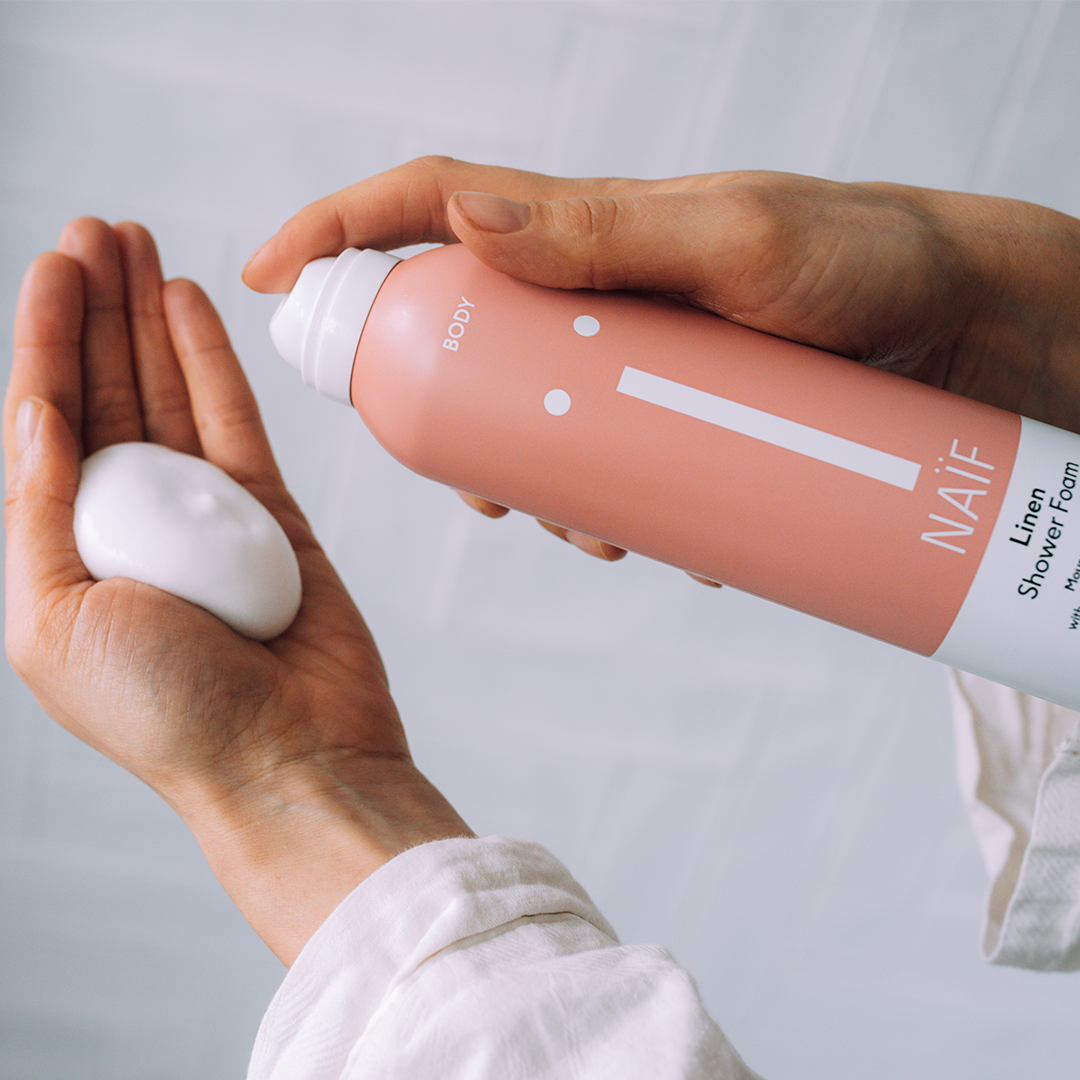 We help families to take good care without worry
Naïf's philosophy is simple: do good. What this means? Naïf makes skincare products that respect and protect the purity of humans and the planet. We want to leave the world as a better place than how we've found it. Not only for ourselves, but also for the next generation, so they can also choose and enjoy Good Care.
When the founders of Naïf became first time dads, they wanted to take good care of the skin of their babies. To their surprise even skincare products for babies contain harmful ingredients.
They decided it was time for a change and they created skincare for babies and kids containing natural
ingredients. Not only are the ingredients good for the skin, they also don't harm the planet.
Naïf is B-Corp certified. This means that Naïf is committed to creating a better world when it comes to social impact, responsibility, transparency and sustainability.
Good for your skin and nature