---
Passoã is the world's top passion fruit liqueur and the original choice for the popular Pornstar Martini cocktail. It's made with real passion fruit from Brazil and contains no artificial flavors. The exotic sweetness and tanginess of Passoã make it extremely versatile, and it adds an attractive red hue to any cocktail. At 17% ABV, Passoã is also an excellent low-alcohol option when served in simple mixes like Passoã & Tonic.
Key facts on Pornstar Martini popularity:
#1 cocktail search on Google
#1 cocktail served in the UK
#1 on Difford's Guide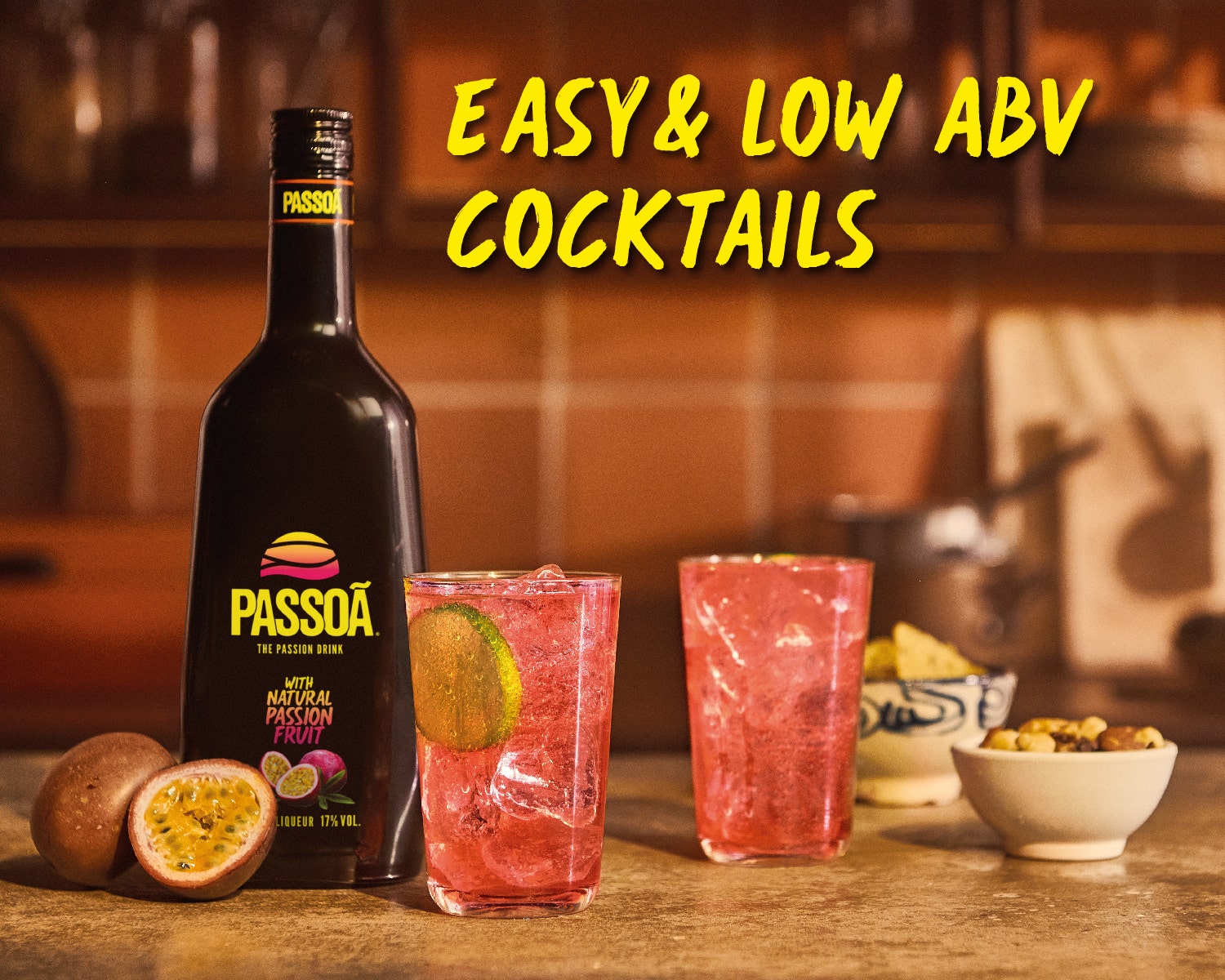 PASSOĀ TONIC

1 part Passoa
2 parts tonic water
plenty of ice cubes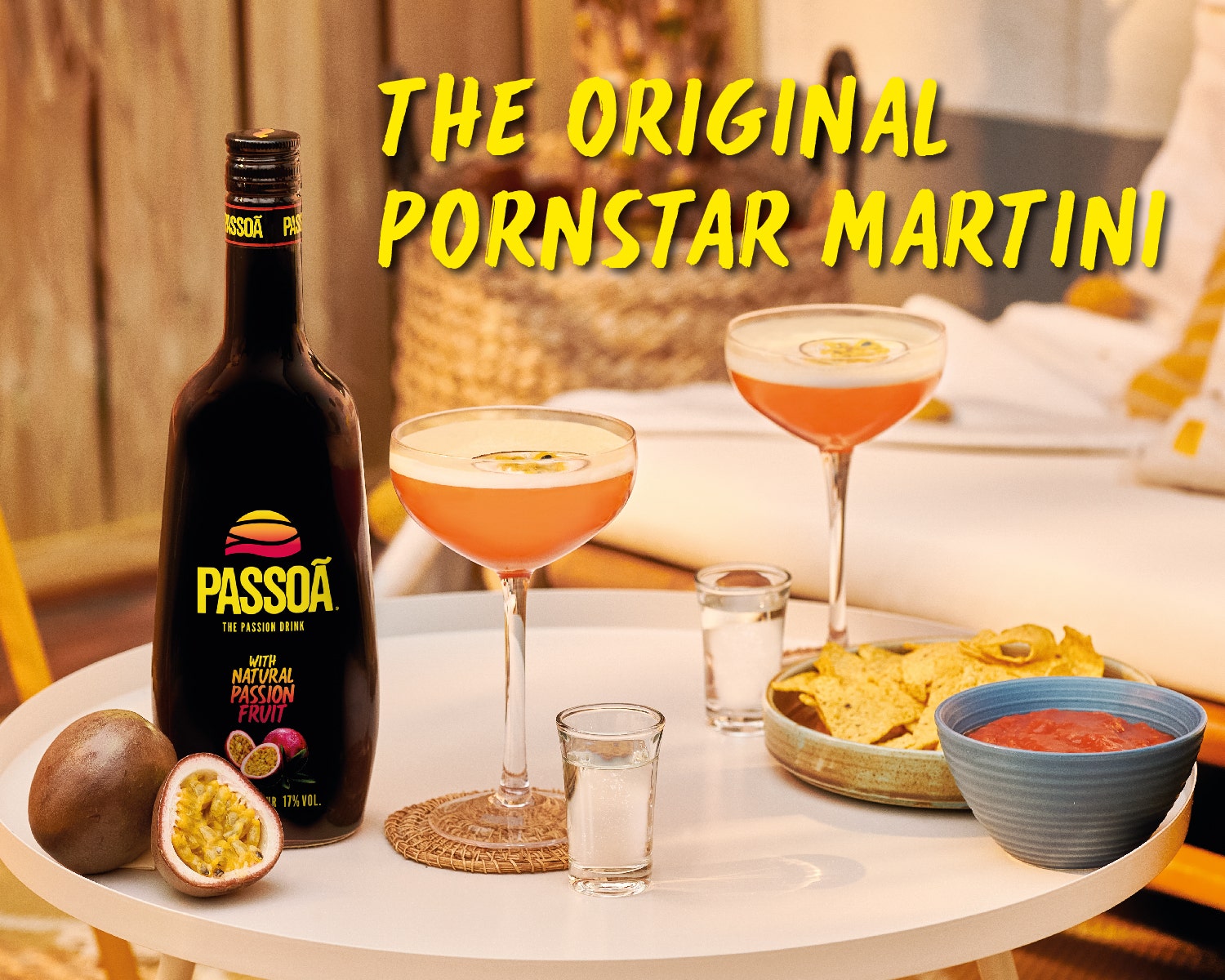 PORNSTAR MARTINI

40 ml Passoa
30 ml vodka
10ml vanilla syrup
15 ml lime or lemon juice
Pulp of 1 fresh passion fruit
Shake, strain in a martini glass & enjoy!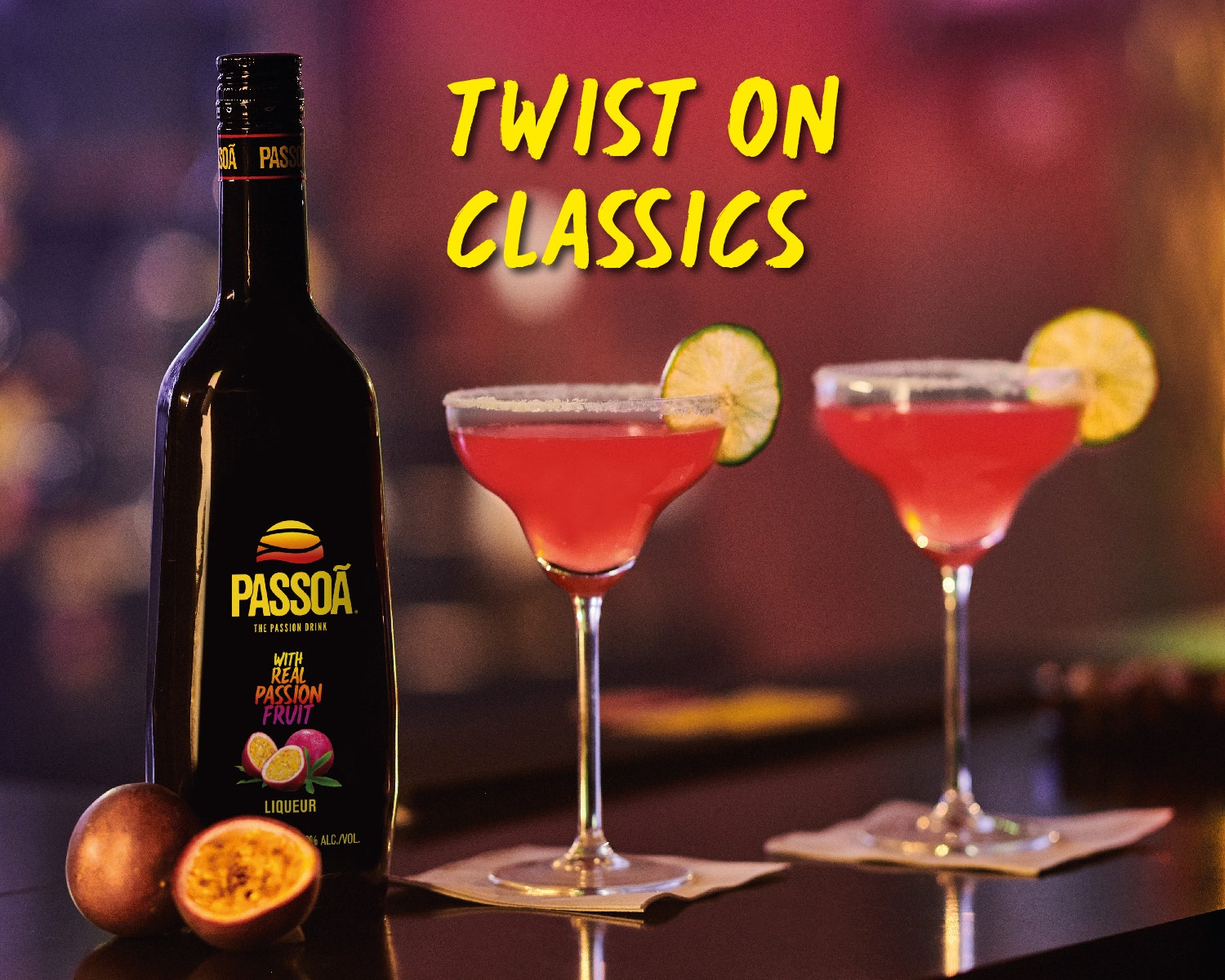 PASSOĀ MARGARITA

20 ml Passoa
50 ml tequila
15 ml triple sec
20 ml fresh lime juice
Shake, strain and enjoy!
carton @ 6 bottles x 1 litre