Beyond the Black Label – delivering the full Tennessee whiskey experience
When nearly the whole world knows your name, it may seem that the work is done. Yet even the biggest brands can benefit from a fresh approach to grow their sales.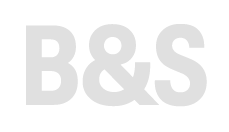 B&S partnered with leading whiskey brand Jack Daniel's to combine creativity with tried-and-true retail solutions to boost awareness and sales of not just its famous Black Label product, but of all its Tennessee-crafted whiskeys.
The challenge
Jack Daniel's is the best-selling American whiskey brand in the world. It's famous for its iconic
Old No. 7 brand whiskey, better known as Jack Daniel's Black Label. And therein lies the
challenge. The Jack Daniel's product range is so much more than its flagship product. Apple,
honey, and cinnamon are just some of the ingredients that Jack Daniel's has introduced to
create distinct flavours that people love. By promoting their products in our high-traffic travel
retail stores at selected airports, Jack Daniel's aimed to increase the visibility of their lesser-
known products and drive sales.
Promoting Jack Daniel's full product offering to people getting on or off a flight is challenging. Many travellers are in a rush, others are deciding how to use their dwell time. By delivering a unique shopping experience, even a traveller on the move is compelled to take a closer look.
That unique shopping experience included a custom designed action marketing table and displays to showcase the entire Jack Daniel's product range. The table and displays were prominently featured on the shopfloor to catch the attention of the audience. Whiskey barrels were used to promote special product offerings, incentivizing customers to try the Jack Daniel's brand for the first time or to take a chance on a different flavour.
A tasting event, run by professional promoters with expert knowledge of the brand, provided travellers with the opportunity to taste the whiskeys. A photo setup, featuring a golden sofa and life size Jack Daniel doll, drew the attention of many travellers to the store and created a memorable experience.

By leveraging the B&S retail store as a marketing platform, Jack Daniel's succeeded at increasing brand awareness and creating visibility around their lesser-known flavours. The combination of eye-catching and fully customised displays and furniture, and powerful activations run by professional promoters engaged a large audience of travellers.
Delivering the full Tennessee
whiskey experience

When you're proud of your products, you want the whole world to experience them. The in-store campaign and activations were designed to deliver that experience. Whether travellers tasted the whiskeys, learned more about the brand's story, or were simply drawn to the beautifully designed bottles and packaging, they've gotten to know the Jack Daniel's brand and the full range that it has to offer.